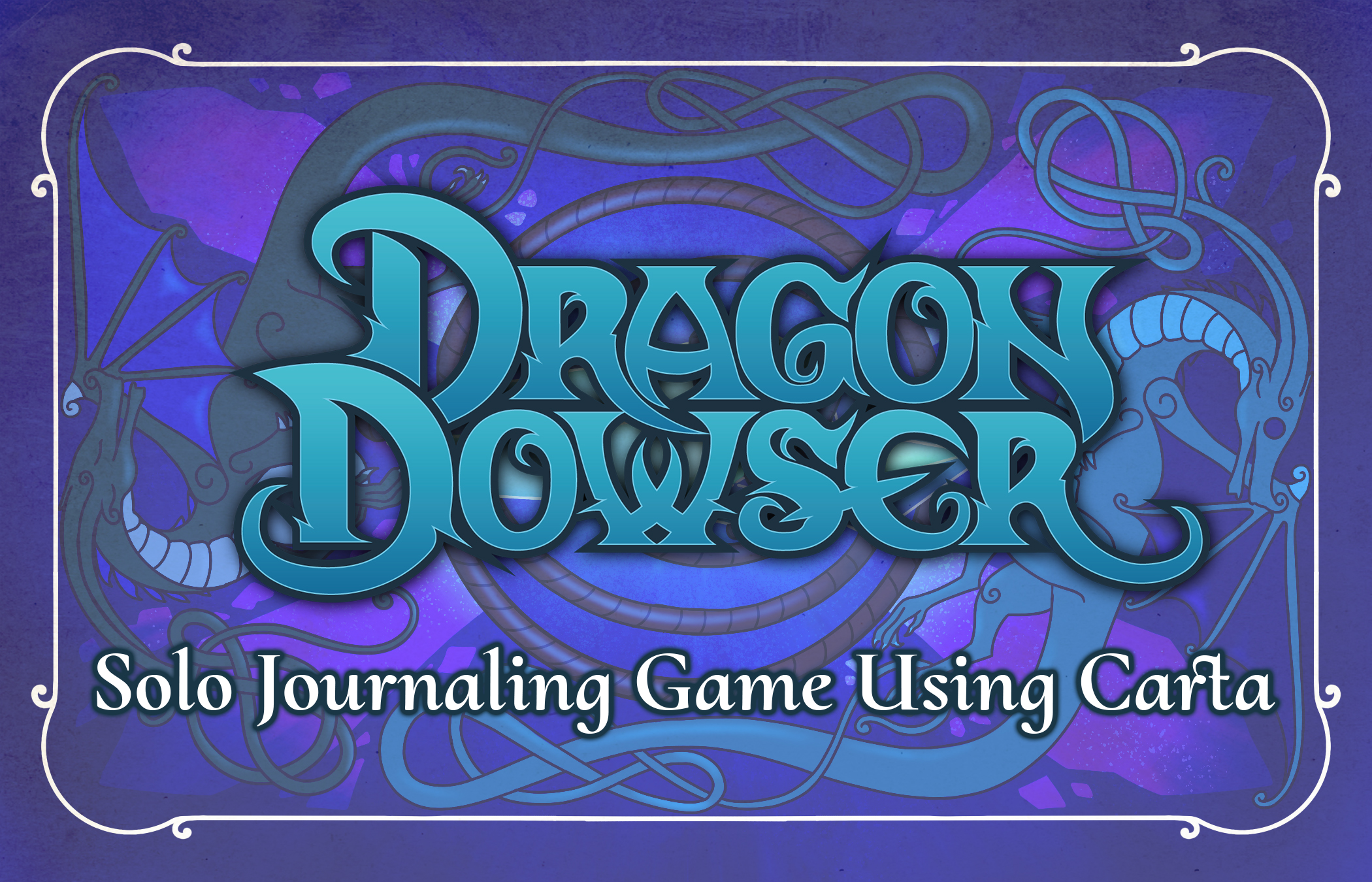 Dragon Dowser
Head straight to our rewards here.


"Using your dowsing crystal, you must overcome the elements, uncover ancient mysteries, avoid the attentions of a tyrannical ruler and save the last of the dragon eggs."

Dragon Dowser is a solo journaling RPG using the Carta SRD by Peach Garden Games.

'The Carta SRD is a great toolkit for setting up games of exploration. It is played with a deck of cards and this will allow you to have a different game every single time you play - which is just awesome!' - WuDeRPG via Twitter



'Looks immediately intriguing! The art! the name! The whole thing!' - Nemo via discord
You play a mysterious character known as a 'Dowser'. Your aim is to locate abandoned dragon eggs and return them to your Sanctuary. If you succeed before expending your resources, the hatchling you rescue will be reared to change the kingdom forever!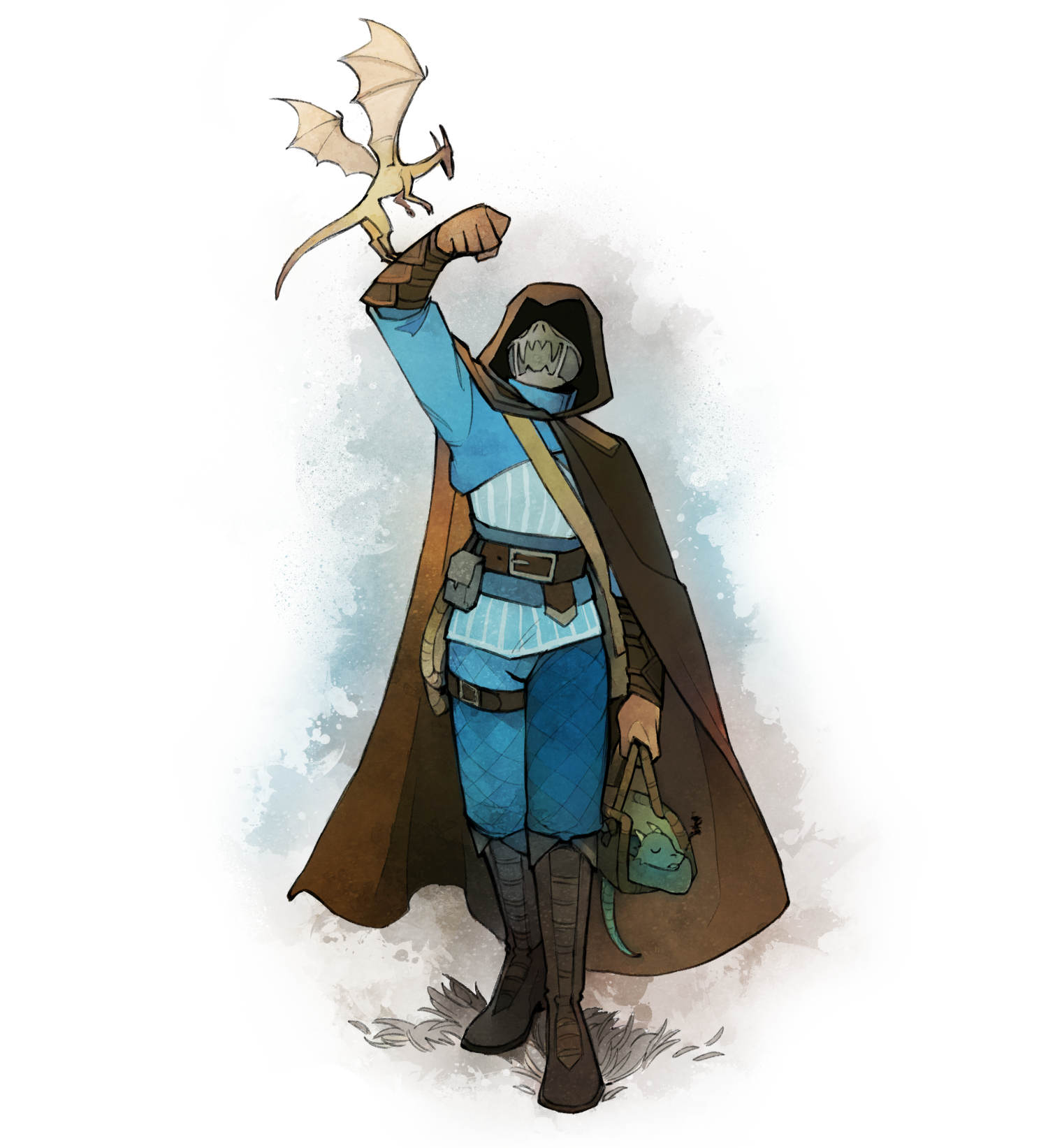 Throughout this task, you will be tested in four distinct ways, each associated with a different playing card suit.

♥️ Community: Associated with culture and people.
♣️ Conflict: Associated with war and intolerance.
♦️ Mystery: Associated with exploration and secrets.
♠️ Survival: Associated with landscape and weather.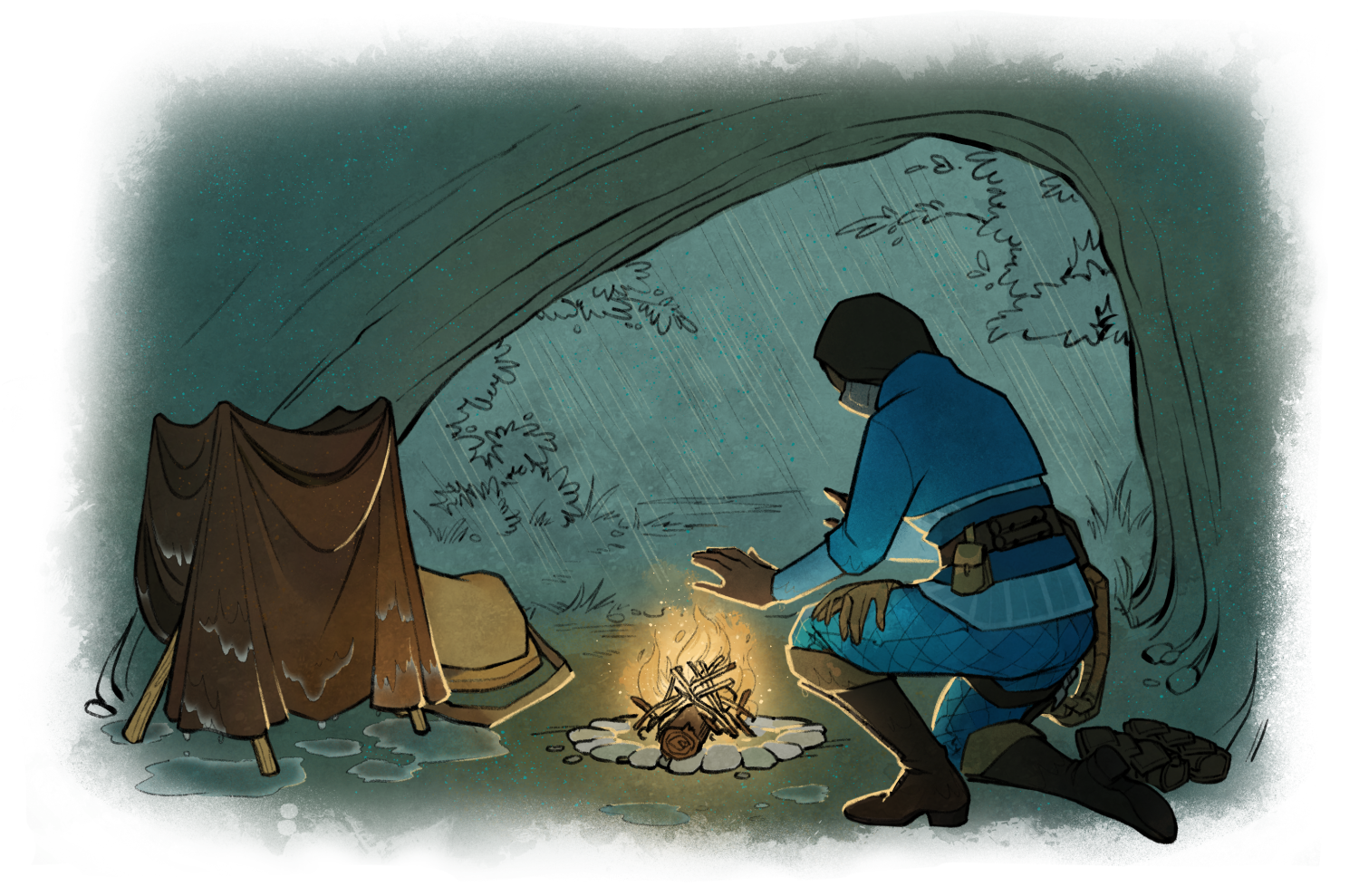 'Rich has been an invaluable member of the team from WOAD's inception. Generating fresh ideas for gameplay, establishing fundamental mechanics and consulting throughout development.' - Art of Arklin
The Carta system will have you traversing a spread of 24 playing cards (6x4 grid) answering journaling prompts as you go. Your aim is to find a preselected dragon egg (Ace) and return it safely to your Sanctuary (Joker). Journaling has you answering a series of questions to form a picture of your experiences.
You begin the game with 8 resource tokens, which can be increased or expended depending on the cards you reveal. The lower the number on the playing card, the higher the drain on your resources. Revealing a 2 of any suit is calamitous, whilst a King is the ultimate boon!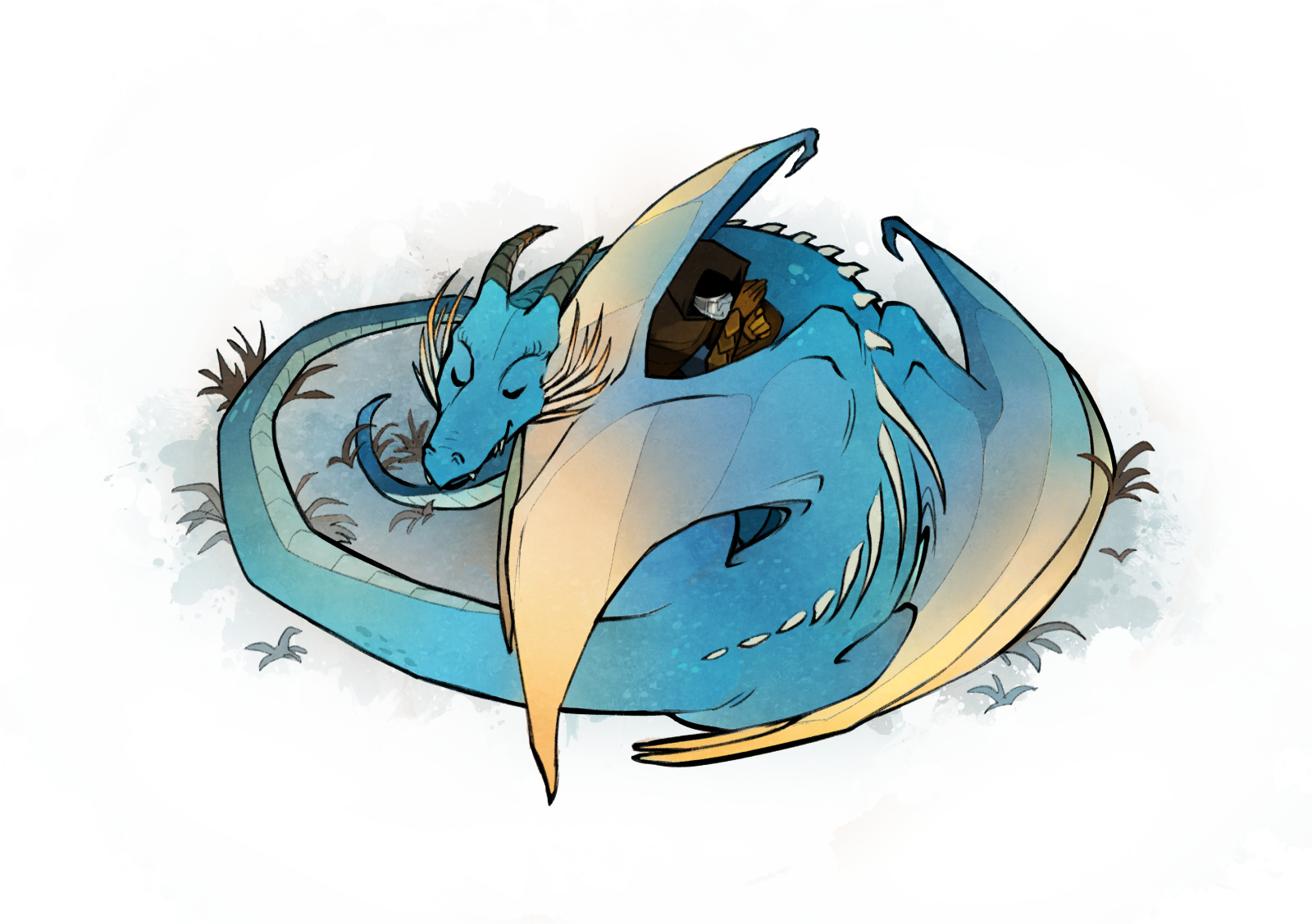 The four Aces represent different eggs, but also distinct narrative conclusions. If you choose the Ace of ❤️s for example, with adulthood, your dragon will overthrow the ruler with help from the community. However, if it's the Ace of ♠️s, they'll use the environment to their advantage.
If you reveal an egg not chosen from the start, it will turn up broken. By offering a blessing and burying the shell fragments, you will gain resources.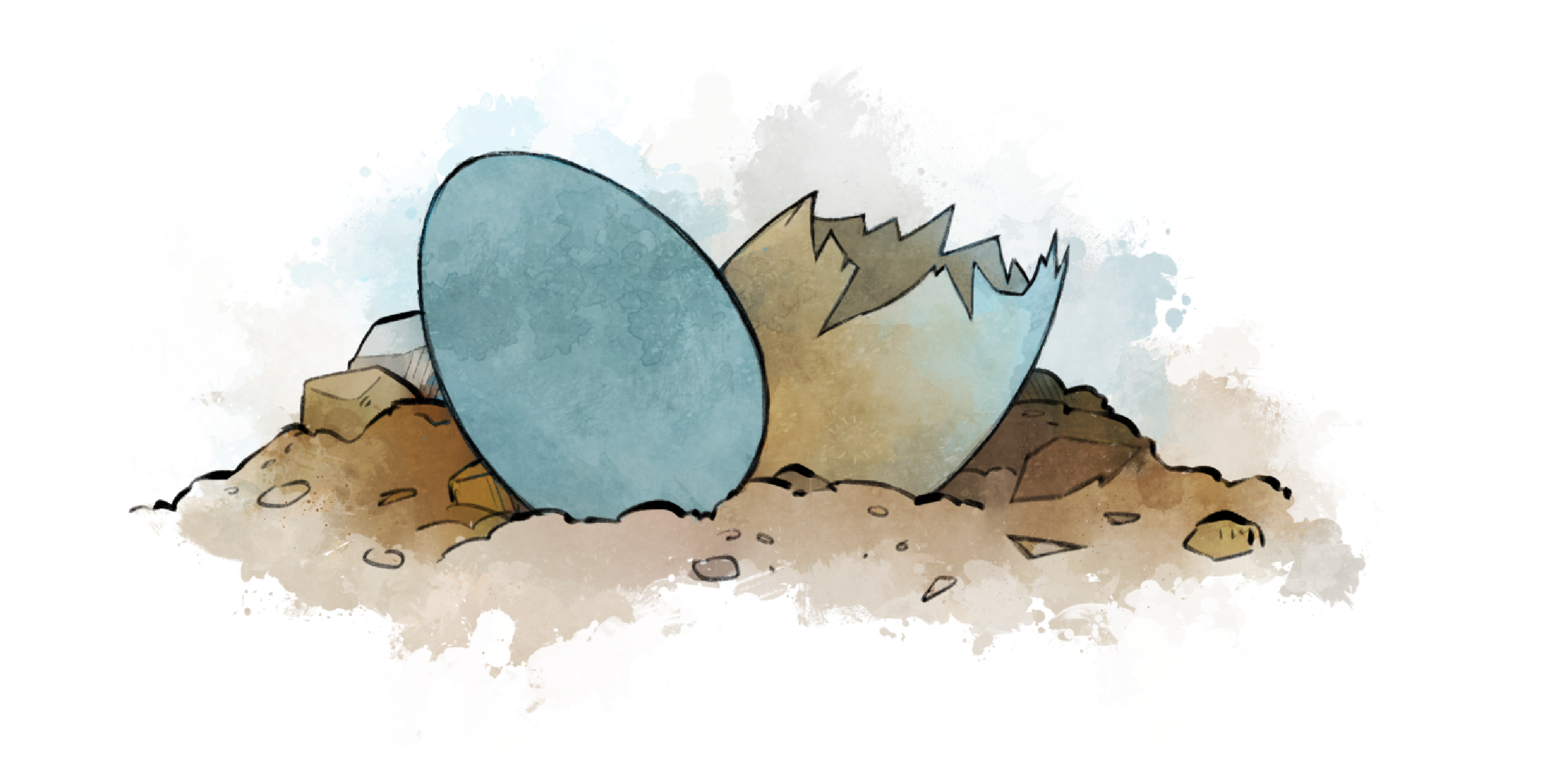 Two Sanctuary cards are placed on the outside of the grid. You can begin from and return to either of these as you play. Once your rescued egg is taken to a Sanctuary, you'll be asked to journal the experience of rearing the hatchling to adulthood and describe how it influenced the world when released.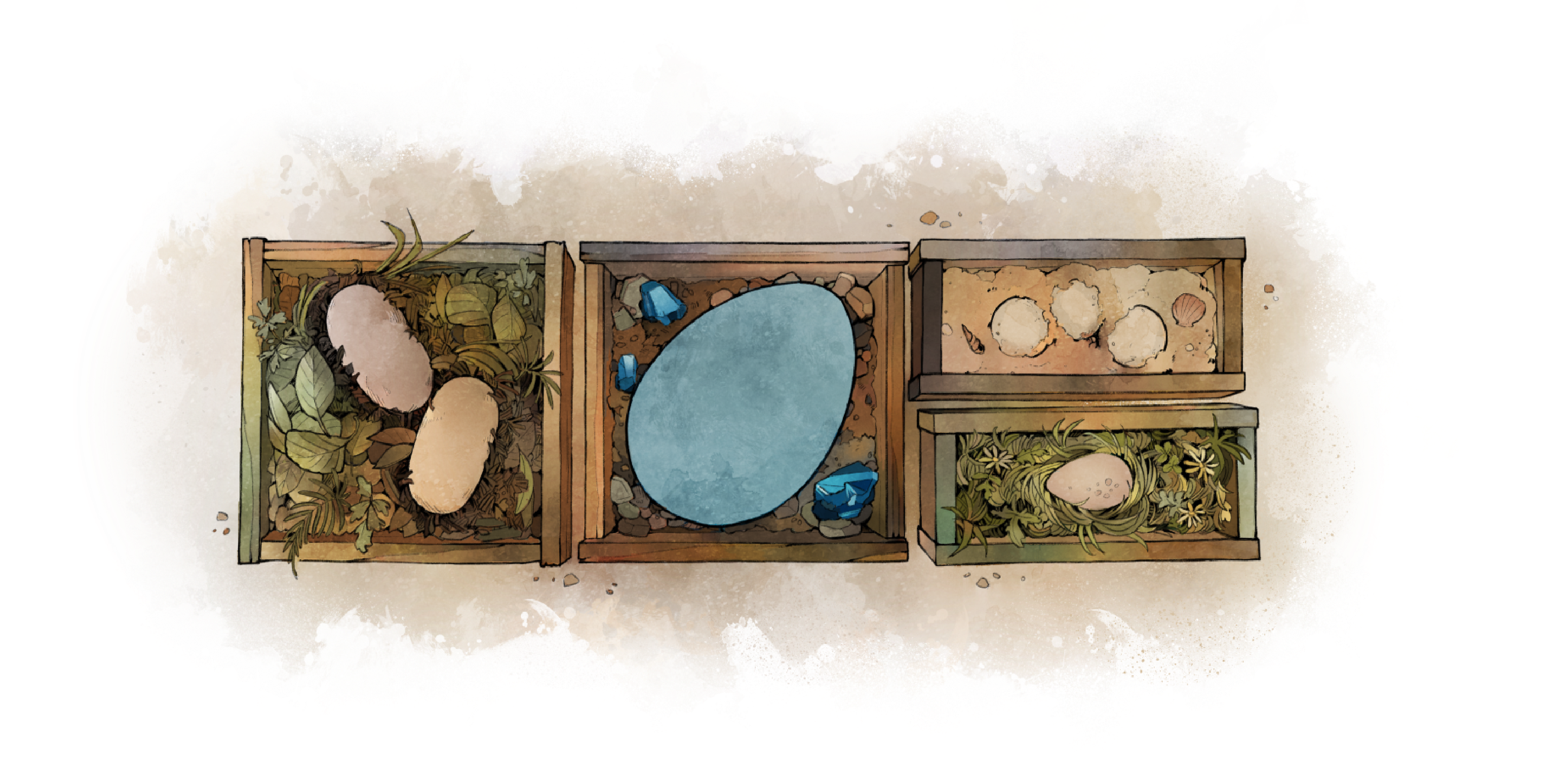 The beauty of journaling games is in the sheer variety of potential stories. With 48 cards, each displaying 3 open-ended questions, every playthrough will be unique and every experience distinctly personal.

For example, in one session the tyrannical ruler could be consuming dragon egg yolks for eternal youth. In another, they could simply be greedy for land. Whatever your answers to the prompts, Dragon Dowser is certain to ignite the imagination!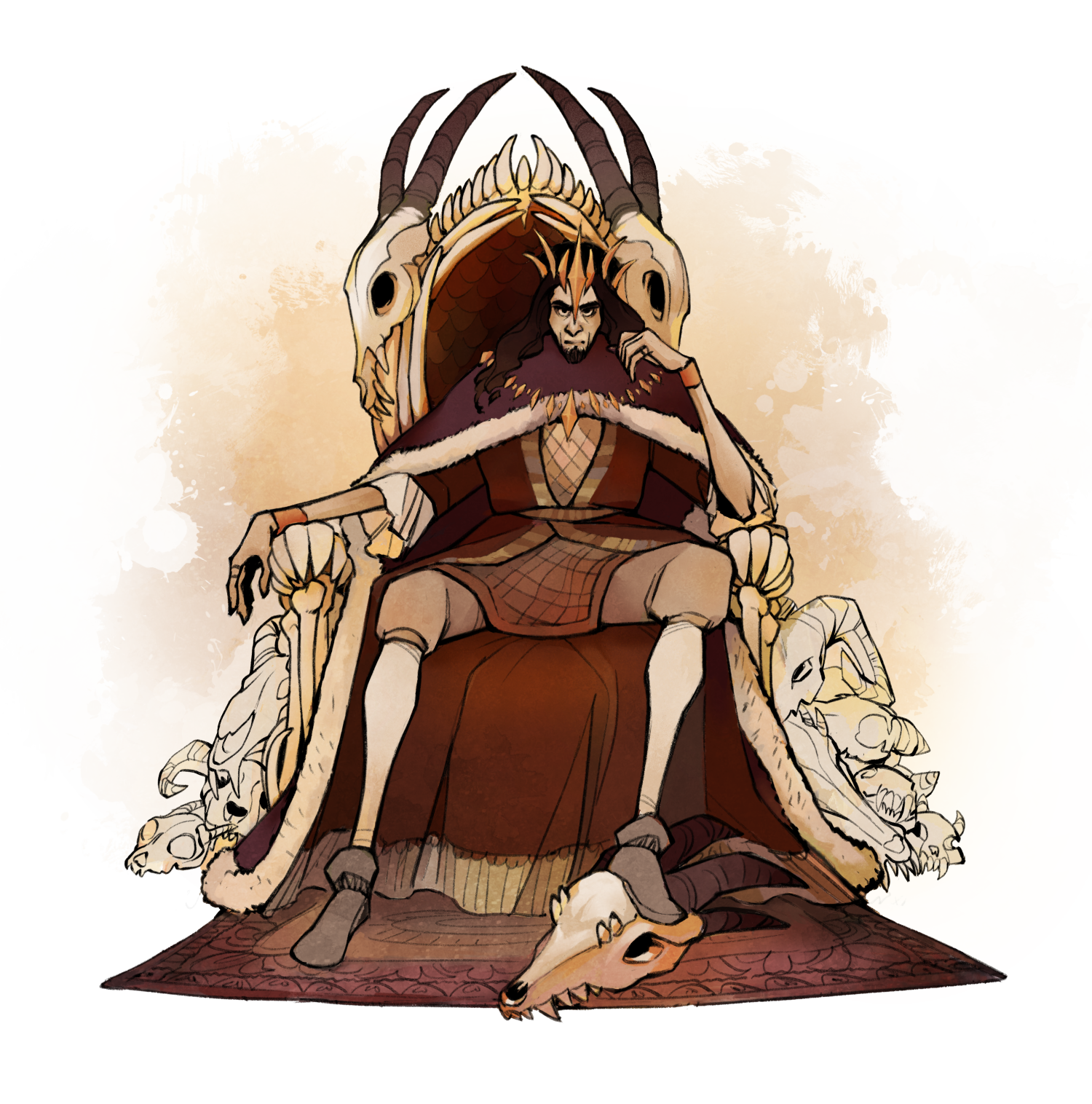 To ensure Dragon Dowser is given the finish it deserves, we have decided to crowdfund through itch.io. While most of the content is complete, we want to have a fully customised deck of playing cards with 12 unique illustrations. If we manage to surpass our initial goal, we will add further card art through stretch goals until we ultimately hit 22! Any additional funding will be used on a professional book designer.
Dragon Dowser has three reward tiers:

Digital: digital PDF of the core game (can be played using any deck of cards).
Physical: softcover of the core game and the custom deck of cards (includes digital PDF).
Complete: softcover of the core game, the custom deck of cards and a handmade d6 with UV glow (includes digital PDF).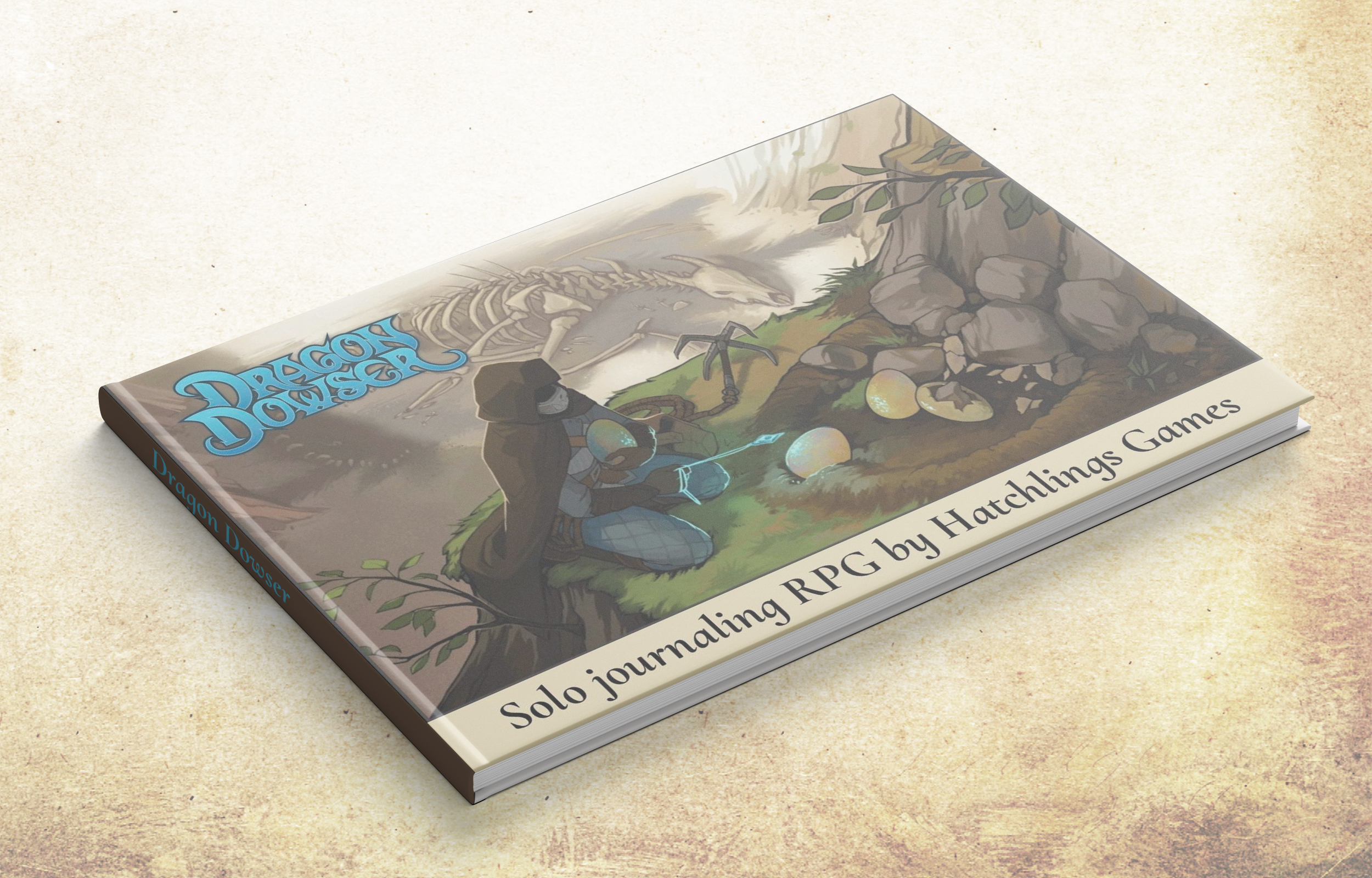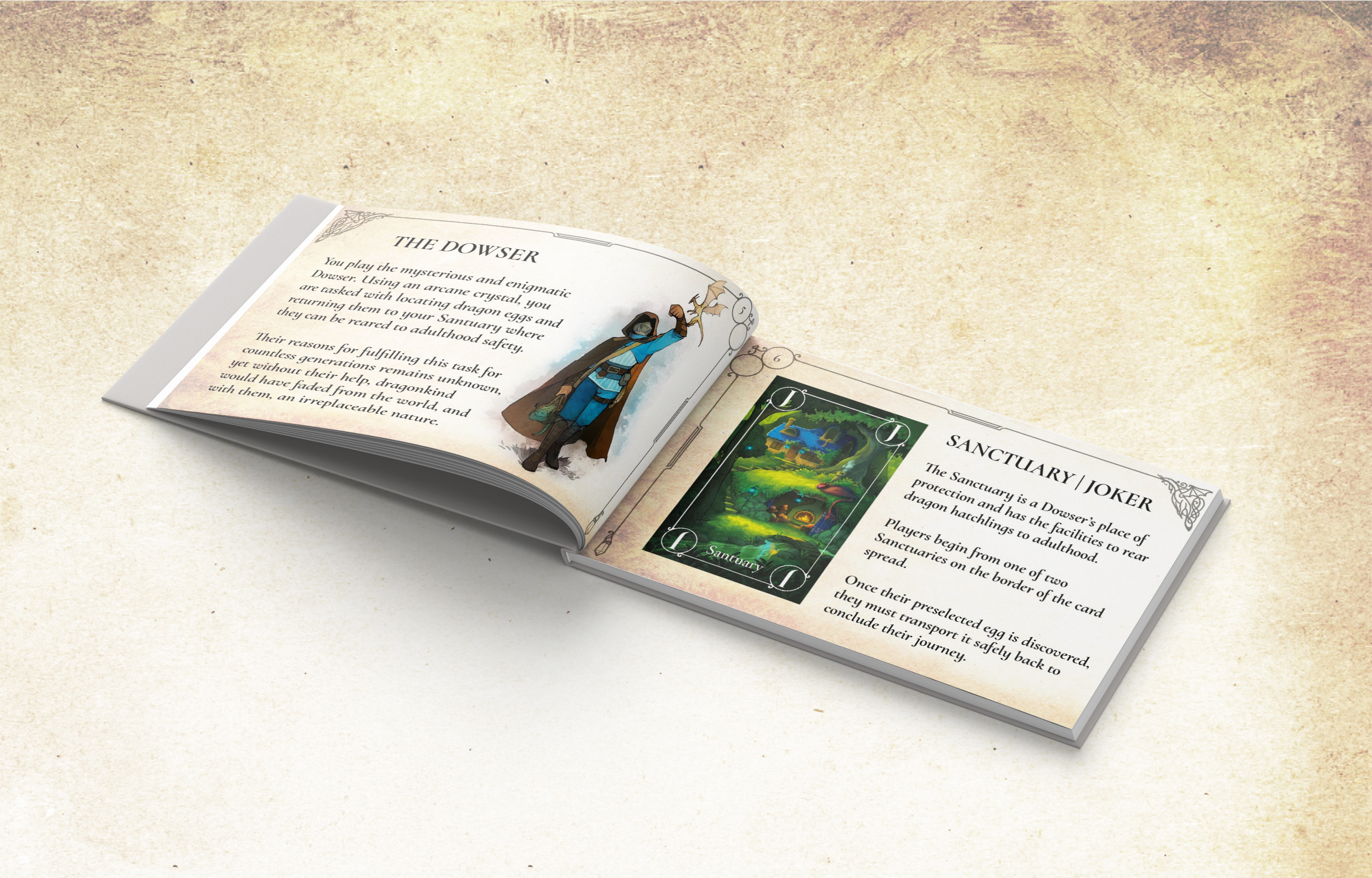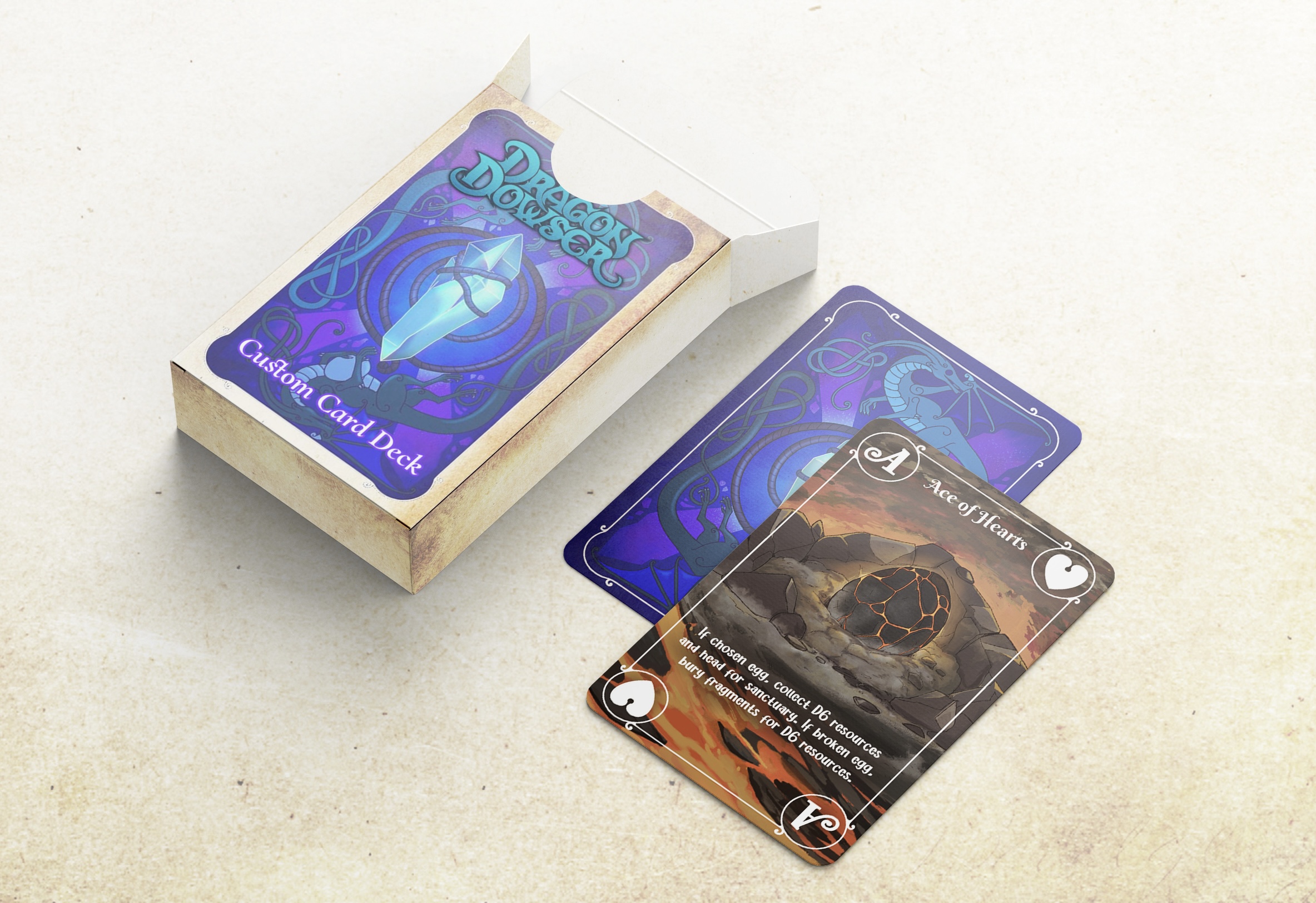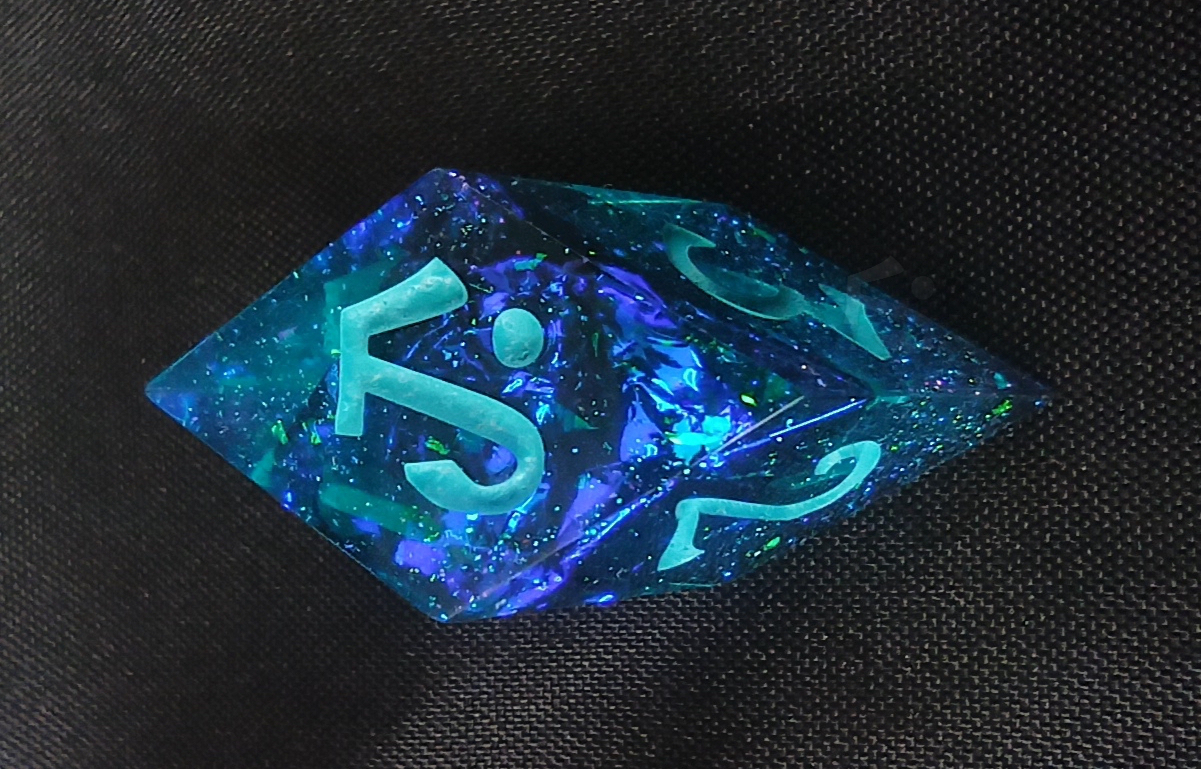 These rewards do not include shipping, which will be calculated through BackerKit. We will strive to keep costs to a minimum wherever possible.

Myself, our art lead willowsquest and the rest of the team will work diligently to have the game ready for release by April 2023 and ensure it is of the same high quality as other Hatchlings Games such as INSPIRISLES. All physical rewards, including our beautiful dice by Runefable, will be distributed in June.

Depending on DD's success, we may produce additional products, such as a playmat and dowsing journal and even expand into a full campaign setting for the Bard RPG system!

Rewards
Get exclusive access to this game by purchasing while quantities last.
Digital Edition
Digital PDF of the Dragon Dowser core rules.
Physical Edition
Softcover of the Dragon Dowser core rules + custom deck of playing cards.
Dowser Edition
Softcover of the Dragon Dowser core rules, custom deck of playing cards + handmade d6 by RuneFable.
You will get access to the following files when they are released:
Dragon Dowser - Digital Edition
Dragon Dowser - Physical Edition
if you pay £27 GBP or more
Dragon Dowser - Dowser Edition
if you pay £32.40 GBP or more
Comments
Log in with itch.io to leave a comment.
Um do we get charged once it reaches 100%?
No, you get charged immediately. It doesn't work the same way as other crowdfunds that succeed or fail on a goal like Kickstarter. Regardless, we have enough funding to produce the cards we wanted, so the book and deck will be delivered complete.
Hello! I wanted to let you know that the third card down is titled "Queen of Spades" but the symbol is a K -- which is for the King. In addition /she/her pronouns are used in the card text :)

I'm really looking forward to this game! I've bene wanting to try a solo jrpg for a while and this is set to be the one!
Congrats on reaching 50% goal! Would you be showing a gameplay video, that would certainly help some of those who are on the fence! Marching forward to 100%!
Stunning game and wonderful execution. Very excited to see this live!
This looks so great! Very well put together Itch page too!
Where will this game be shipped from? Just so ppl can gauge shipping/tax
It'll be shipped from the UK by ShipQuest for backers here and in Europe.
Indie Press Revolution will handle US orders.